Remembering Papa Scott
Wednesday, 04 May 2022 13:04
When I was a 17 year old kid, Scott Aldrich walked into my life.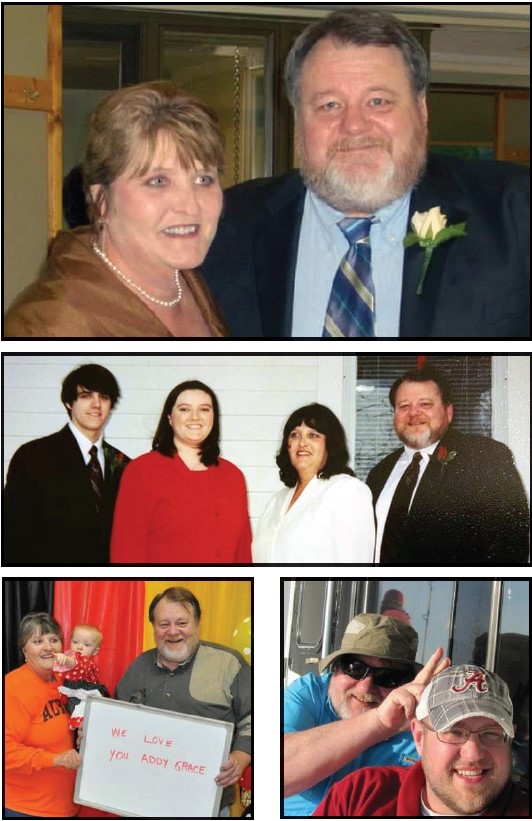 In typical fashion of a teenage daughter of a divorced mom, I was determined not to like him, and it wasn't always sunshine and rainbows for us in the beginning of our relationship.

Over the years he taught us lessons about publishing, business and perseverance. Some of them were harder than others to learn. Anybody who knew Scott knew why he'd earned the affectionate nicknames of "Chief" and "The Bear" from those of us at the office. He saw everything only in black and white. He was headstrong and he could be hard. He called it business mode and said it wasn't personal. We had to teach him that in the South, everything was personal.

We taught him about Southern cuisine and that "bless your heart" wasn't a phrase of sympathy.

I remember shortly after he moved here, he would watch my mom and I have conversations with our Southern accents and slang as someone watches a tennis match, his head moving back and forth. At the end of the conversation we'd have to translate, because he had no idea what we'd said.

Scott was an avid Green Bay fan (Go Pack, Go!) and a brilliant chef. Cooking and baking was a work of precision and skill for him. If you had the privilege of enjoying his cakes, cookies and breads, you know exactly what I mean.

Somewhere along the way in the last 23 years, that 17 year old kid grew up a little and that hard-nosed bear softened up a bit. I became a mom, and he was certainly a proud Papa. He still knew how to push my buttons, and I knew when he was going to be hard-nosed about something before he did. But we always worked it out. We were always family. We always took care of each other. He loved me and my family, and we loved him. He was no longer The Bear; he was Papa Scott.

In his last weeks, Scott told me that he had lived a full life…a life full of travel, adventure, and love and family. He told me his only regret was not having had more time with my mom. He loved her so.

It's hard to imagine how we continue on without him now, but that's exactly what he'd expect from us, and that's exactly what we'll do. We will work hard to continue the legacy he and my mom established with Aldrich Publishing and with their lives. We will work to make them proud every day.

Goodbye, Papa Scott. We will always love you.

by Keri Coots
_______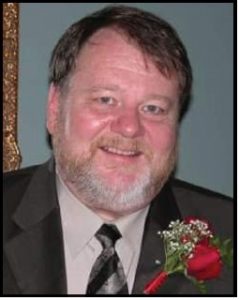 Walter Scott Aldrich, III

Walter Scott Aldrich, III, 70 of Scottsboro, passed away Thursday, April 28, 2022 at Shepherd's Cove Hospice in Albertville, Ala.

Scott was born on September 11, 1951 in the Twin Cities of Minnesota. He graduated from Shorewood High School in Shorewood, Wis. and Shimer College in Mt. Carroll, Ill. After meeting his wife, Mazie, Scott moved to Scottsboro and the two were married on January 1, 2003. They worked together to establish Aldrich Publishing, LLC and produced a local hunting and fishing magazine, The Sportsman's Journal, which was distributed throughout North Alabama. Soon thereafter, Scott and Mazie had a vision to grow their business, and on July 13, 2006 they published the first issue of The Clarion Newspaper.

Scott is survived by his sisters; Sarah Aldrich Marx of Boulder, Colo., Mary Aldrich of Madison, Wis. and Deborah Aldrich Becker of Boulder, Colo.; children, Jennifer Kovelan of Hopkins, Minn., Karen Aldrich Hernandez of Saint Augusta, Minn., Keri (Bradley) Coots of Scottsboro, and Brad (Esther) Smith of Huntsville; grandchildren, Alex (Brandi) Kovelan, Veronica Kovelan, Matthew Kovelan, Miles Hernandez and Adelyn Coots; and his beloved furry friend, Mitzi.

He was preceded in death by his parents, Walter Scott and Sarah Jane Calef Aldrich; and his wife, Mazie Tubbs Aldrich.

In lieu of flowers, donations may be made in honor of Scott to Shepherd's Cove Hospice in Albertville.