Hicks sentenced in sexual abuse case
Tuesday, 27 June 2023 08:06
Yesterday, Monday, June 26,2023, in the Jackson County Circuit courtroom of the Hon. Judge John H. Graham, a probation application hearing was held for Dennis Ray Hicks.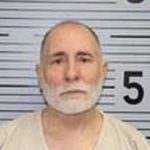 On May 11, 2023, Hicks pleaded guilty to one count of Sexual Abuse in the 1st Degree. He then applied for probation. This carries a potential sentence of 10 years.
Hicks was sentenced to two years to be served in the Alabama Department of Corrections with three years on supervised probation. He was ordered to pay court costs, and as a registered sex offender, he is forbidden to have any contact whatsoever with minors.
Pierce stated, "We are glad to have closure for the Forman family, and we are glad that those who have suffered during the pendency of this case can begin the healing process." Hicks was remanded to the custody of the Jackson County Sheriff's Office and escorted from the courtroom.