Smith pleads guilty to Murder
Friday, 09 October 2020 16:49
Brittany Joyce Smith, age 33, has pled guilty to the shooting death of Joshua Todd Smith in her Stevenson, Alabama home on January 16, 2018.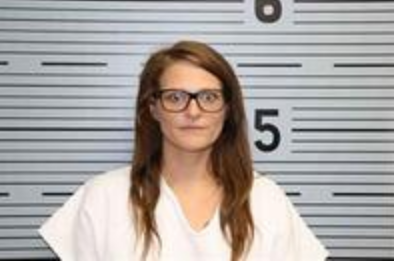 Smith motioned for Stand Your Ground Immunity, citing defense for her actions that resulted in the death of Todd. Smith had a Stand Your Ground trial on January 14, 2020, and after deliberating for almost three weeks, Judge Holt filed her ruling on February 3, 2020 and stated, "The court has carefully considered all the evidence presented at the hearing and the law. The defendant did not credibly demonstrate that she reasonably believed it was necessary for her to use deadly force in this situation. The court finds that the defendant has failed to prove by a preponderance of the evidence that she was justified in using deadly physical force. Accordingly, it is ordered, adjudged, and decreed that the defendant's motion to dismiss and motion for immunity from criminal prosecution is denied."
(See the full trial coverage and Judge's ruling here: Immunity for Smith on grounds of self defense is denied)
At a bond revocation hearing on Friday, September 11, 2020, the court ruled in Smith's favor, citing that the Defendant needed to be readily available to assist her attorneys in preparing for trial which was slated to begin November 2, 2020.
(Original story here: Bond revocation hearing held in Smith case)
Smith was arrested by the Alabama State Fire Marshal with assistance from the Jackson County Sheriff's Office on the night of Friday, September 18, 2020 on second degree charges of arson at a residence. At another bond revocation hearing on Tuesday, September 22, Smith's bond was revoked and she was ordered to remain in jail until her trial in November.
(Original story here: Smith arrested for arson)
In the plea agreement Smith was sentenced to 20 years for Murder. Her sentence shall run concurrently with the sentence in her arson case, and she will be given credit for time already served. The agreement says Smith shall serve 36 months in the Alabama Department of Corrections followed by a 5 year State probation to include CRO Evaluation/Treatment, Mental Health Evaluation/Treatment, and Anger Management.