Langella seeks election for Scottsboro City Council Place 2
Tuesday, 28 July 2020 13:07
Over 23 years ago, Dale Langella chose Scottsboro because it was a town that cherished the same values she also holds dear. Langella believes Scottsboro doesn't need change but rather, help, to reach its full potential.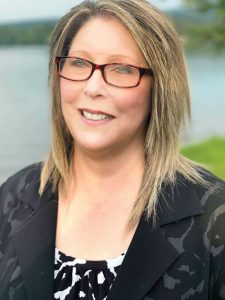 She believes that honesty, ethics, communication, patience and hard work build tremendous character.
Langella has over 27 years of professional experience in the medical field, is continuing to obtain her Executive MBA at UNA, has earned a Bachelor degree in Business Management from ASU, has an Associate in Medical Technology and is a Medical Technologist.
She served at Highlands Medical Center for over 10 years, worked for the Scottsboro City DOE, the Jackson County DOE, served at Huntsville Hospital and is presently employed by the Family Practice of Madison as a Laboratory Manager.
Langella is a member of the VFW and believes the veterans should be taken care of and honored for their service. Langella is also a proud supporter of Scottsboro's blue line and other first responders.

Langella would like to see new business created while creating jobs and believes a step in the right direction toward reducing crime and drug abuse would be to create additional healthy activities for the children. She is eager to work with the city to see it grow and feels the city's roads should be well-maintained.
Langella states, "When we listen to the community, and when we come together, we get things done."
Langella is a member of St. Jude Catholic Church where she has participated with the Ladies of St. Jude's. She loves to camp and has been married for over 23 years to David Langella. They attend car shows in their 1972 Plymouth Barracuda and have two children, Cameron, a graduate of Scottsboro High School and Caitlyn, who is preparing for junior high.