ABC Board Approves Operational Changes for Liquor License Holders
Monday, 27 July 2020 16:45
(MONTGOMERY, AL – July 27, 2020)  Out of concern for the health and safety of the general public, licensees and other key stakeholders, the Alabama Alcoholic Beverage Control Board today approved an emergency order that limits the hours of operations for restaurants, bars and other entities that sell alcohol.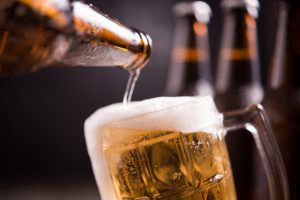 The emergency rule is effective immediately, but will not be enforced until Saturday, August 1, 2020. Beginning at 11:00 p.m. Saturday, all ABC licensees are required to cease the service and/or sale of alcoholic beverages for on-premises consumption between the hours of 11 p.m. and 6 a.m. with on-premise consumption to end at 11:30 p.m.
It is widely believed that alcohol consumption reduces Inhibitions. The board says after consuming alcoholic beverages individuals are less likely to follow Centers for Disease Control and Prevention Guidelines, including the wearing of masks and social distancing, potentially increasing the transmission of COVID-19.
"Our hope is that reduced hours of alcohol service will decrease social gatherings and the transmission of COVID-19," said ABC Board Administrator Mac Gipson. "Our number one goal is to protect the public and our license holders. We believe this emergency order will reduce the exposure to and spread of COVID-19."