Scholarship established in honor of Skyline teacher
Tuesday, 21 February 2023 10:51
Longtime Skyline High School teacher Joyce Kennamer has established a scholarship through the Skyline Farms Heritage Association to honor former student and fellow teacher Deborah L. Helms.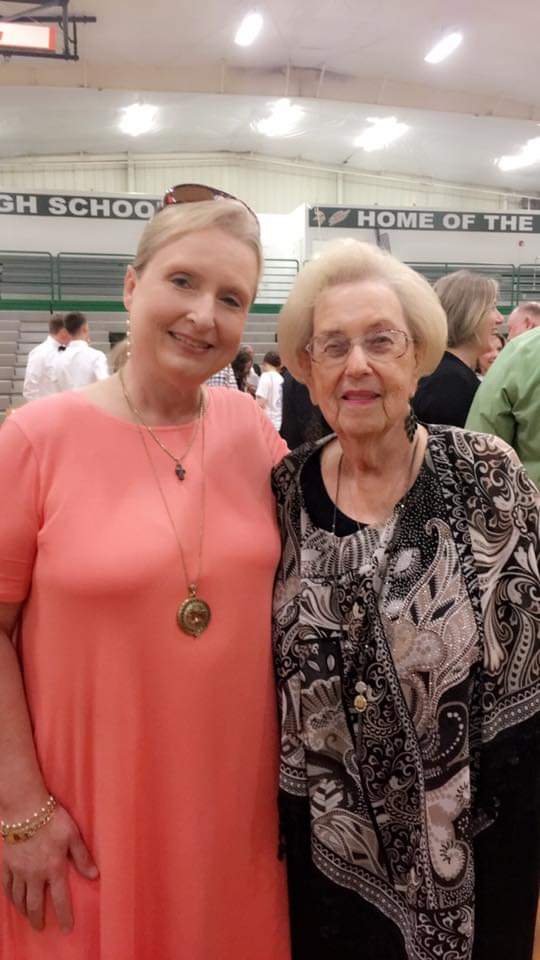 Kennamer said the $500 scholarship is designed to help a Skyline student, who shares Helms' passion for community service, further their education at Northeast Alabama Community College (NACC) in Rainsville.
"I first recognized Debbie's desire to help others as senior sponsor of her 1983 graduating class," Kennamer said. "When she returned to Skyline as a teacher, Debbie immediately made a positive impact on students and the community. Throughout her career, Debbie has given back to the people of Skyline. I'm happy to be able to help a deserving student in her honor, and I hope others who've been blessed by Debbie will donate to the scholarship fund."
Helms taught family and consumer science and related classes at Skyline for 25 years before retiring last year. In addition to mentoring countless students, she established the Backpack Buddy program to provide weekend and holiday food to students whose only source of meals was the school. She also is a founding member and president of the Skyline Farms Heritage Association, which preserves the community's history by renovating buildings constructed in the 1930s as part of President Franklin D. Roosevelt's New Deal. Helms also volunteered with the Jacob's Well Ministry food pantry, Relay for Life and Christmas charities; served as program director for the American Association of University Women; and is a past board member of the Scottsboro-Jackson Heritage Center.
Helms said she's humbled by Kennamer's creation of the scholarship.
"Mrs. Kennamer is my role model," Helms said. "No one loves students, our community and Jackson County more than Joyce Kennamer. As a teacher, I can think of no greater honor than for my career to be associated with my mentor and friend. This scholarship will be awarded to a student who is continuing Mrs. Kennamer's legacy of service, which I tried to emulate."
The first Deborah Helms Legacy Scholarship will be awarded this spring to a Skyline High School senior who plans to attend NACC. Kennamer and Helms emphasized preference would be given to students with a record of community service in the Skyline area.
Helms attended NACC before earning her bachelor's degree at Appalachian State University. NACC President David Campbell, along with Kennamer and Helms, is among the foremost authorities on Skyline Farms history.
Tax-deductible donations earmarked for the Deborah Helms Legacy Scholarship may be made to Skyline Farm Heritage Association Inc., 802 County Road 25, Scottsboro, AL 35768-5667. Students seeking the scholarship should fill out a local scholarship application in the counselor's office at Skyline High School.
A scholarship honoring Kennamer and her late husband, Alfred, who taught science at Skyline, is managed by the school.